Website Localization Company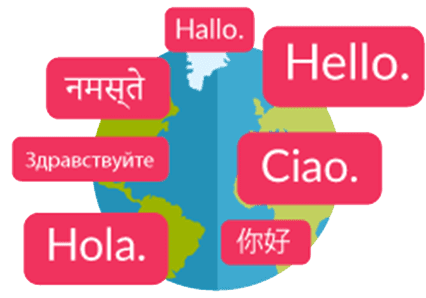 Localization of website involves customization (translation and adaptation) of websites and web based applications for users from countries which have a different language and culture. Localization services are a necessity to your market expansion endeavors, especially if the language and culture is different in the region. It ensures ready acceptance of your products while enhancing the international image of your business. Localization also involves eliminating any offensive colors, graphics, symbols, geographic significance, political leanings, etc. to ensures cultural acceptability by the target audience. Consumers today consider their smart phones their personal computers. Therefore, a mobile app or a mobile website is an important vehicle for online publicity. However, developing an app or a website for the smart phone is not as simple as it sounds. Further, marketing an app successfully is even more difficult. Promoting an app on Google Play Store, getting an industry influencer to talk about your app in favorably, getting good reviews and ratings call for professional app development services.
Further, if a product is meant for a particular market, then its app has to be localized before the app is sold in another market. CHL Softech, a part of the Crystal Hues Limited, provides competent app localization services in Delhi. We translate computer software, games and online applications into any language. Our team is capable of translating help documentation and marketing texts and re-dubbing audio and redrawing graphic materials in any language required. Our apps are compatible with all operating systems such as iOS, Android, etc. We also write and translate descriptions for the App store and Google Play Store in any language. Our embedded processes ensure on-time delivery, optimal utilization of resources, minimal delays and happy customers. Our long list of growing customers speaks volumes about our reputation and services. Give your business the boost it needs with our app localization services!