About IT & Software Consultancy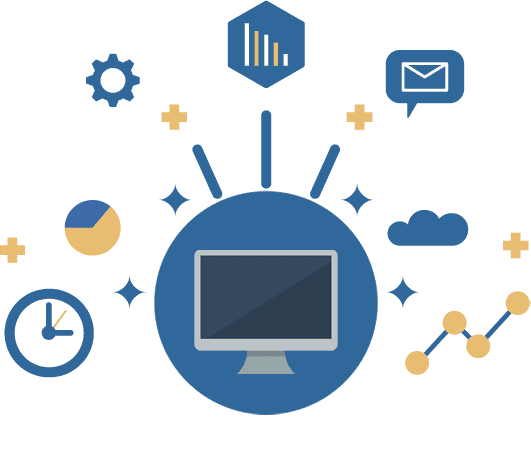 As an industry thought leader, CHL SofTech has a unique insight into industry practices and industry-specific development. Through our consultancy services, we endeavour to provide your business with the perfect assistance as to how you can use your IT resources in the best way and meet your stated business objectives in the process. We provide feasibility studies, evaluations and validation of concepts for all your software needs. We have a host of industry-specific consultants with wide-ranging experience in software technology to provide you with the best in industry software consultancy services. These experts will evaluate your business processes and objectives and combine their veritable experience to provide you with their unique perspectives on deployment of the right kind of software solutions. We work within your existing IT framework so that you leverage your current infrastructure to its fullest potential. Our consultants have international exposure, yet understand local conditions perfectly well and provide you with an end product that not just conforms to the global standards but also is comfortable to use on the local level. We engage with our customers proactively to be a step ahead of their expectations. We are here to build long-term and mutually beneficial relationships. We create strategies to convert them into tangible solutions to help businesses increase value.
In today's scenario, software is at the heart of any business, but not all organization are making full use of the technology available to them. Most IT systems in organizations are set up more for the sake of compliance rather than to utilise their awesome potential. CHL Softech will help you realise this potential to make you realize the power of the software and use it to your advantage. Software is a growing field and new advancements are announced every day. In this world of software development CHL Softech, a dedicated vertical of Crystal Hues Limited, is a guiding light to provide you with the right software according to your needs. Through our IT consultancy services, we work towards providing your business with the perfect know-how to make optimal use of the available IT resources to achieve all your business goals.
The large number of services provided by CHL SofTech will not only take your business to new heights but will open up new IT options for you to choose from. We provide evaluation services, validation and testing services for all your software needs. We have a talented team of software developers and engineers, who are capable of providing you with their unique perspective on deploying the right kind of software for your target audience. CHL Softech is undoubtedly is the best IT & Software consultancy in Delhi , Bangalore, Chennai, Hyderabad, US, Europe.