Desktime – FUNCTIONALITY
Why Track Employee Time?
The time-tracking software creates accountability within teams and makes employees responsible for their own tasks. Employers can determine which employee completed certain tasks and how much effort and time was put into it time to finish the task. 
Time Tracking
The automated time tracker software leaves no time unaccounted for. Turn it automatically or manually when you log into the system. It runs unobtrusively in the background, tracking your offline and online time. 
Productivity Tracking
Desktime offers real-time data on employee efficiency and the time taken to complete assigned tasks. The software measures employee's productivity during working hours and employee behavior and records task-based timelines. 
App & Document Tracking
Find out what employees are working on and how much time is dedicated to each document. Get information about the document titles, apps and social media used, chat groups names, and time spent on each one of them.
Project Tracking
Set realistic deadlines, allot work, and organize your team's workflow. Get an estimate of the potential costs of a new project and optimize costs. Determine each employee's productivity and contribution to the project. 
Work Schedule
Plan each employee's work schedule and office timings independently, giving them the flexibility to work anytime and anywhere. Retain the highest talent and follow the work progress easily. 
Absence Calendar
Keep track of your employee's time spent at work when working remotely or at the office. View real-time attendance information and organize shifts accordingly. 
Report
Track each employee's behavior through a customized report feature. Apply data filters for personalized reports and get detailed insights and stats on each employee's performance. 
OUR Clients
Relations built on
trust
Happy clients whom we were pleased to work with
FREQUENTLY ASKED QUESTIONS
BEST Employee Time Tracking SOFTWARE – Desktime
The Best Employee Productiveness Enhancing SoftwareThe ultimate software that meets your ever-changing business operation circumstances to achieve your targets.
Amplify Your Organizational Productivity with Time Tracking Software Boost Employee EffectivenessRemove workplace distractions and keep a pulse on your employee's work
Increase Business ProfitsOptimize resources allocations by gaining in-depth insights into employee's projects
Get Workplace in OrderCreate strategies for capacity planning by organizing shifts, attendances, and bookings.
Maintain Work-Life BalanceEliminate burnout in your employees by giving break reminders and enabling private time.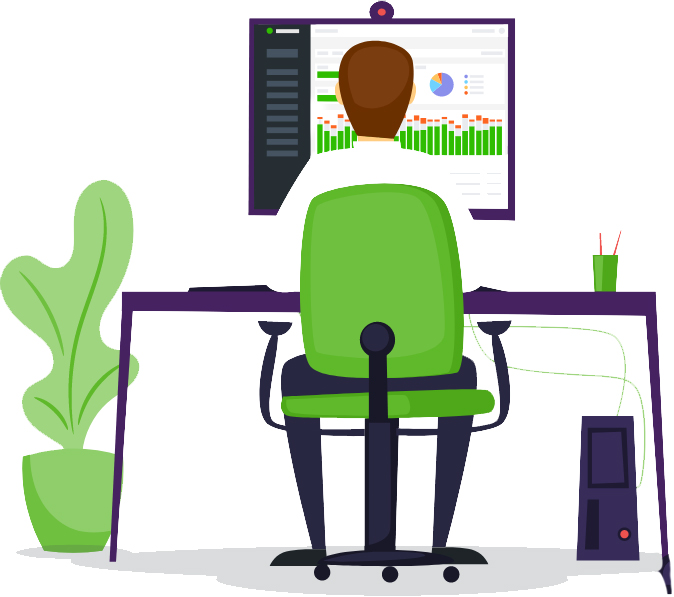 ---
Integrate with any existing HR system
Desktime tracking tool supports HR with employee management by integrating several features, including screenshots, activity monitoring, advanced reporting, real-time tracking, automated payroll, invoicing, and scheduling, as well as online and offline tracking capabilities.
Amplify your productivity by 30% with the help of time tracking software
Create a high-performing team that consistently surpasses targets by using a time tracking and workforce management solution.
Enhanced efficiency
Eliminate distractions while keeping track of who is doing what and how things are progressing.
Lessen commercial losses
Extract insights to calculate project profitability and allocate resources.
Automate team administration
Set up a central location to manage shifts, absences, and booking-related queries.
Prevent burnout
With break reminders and private time, take care of your team and eliminate overworking.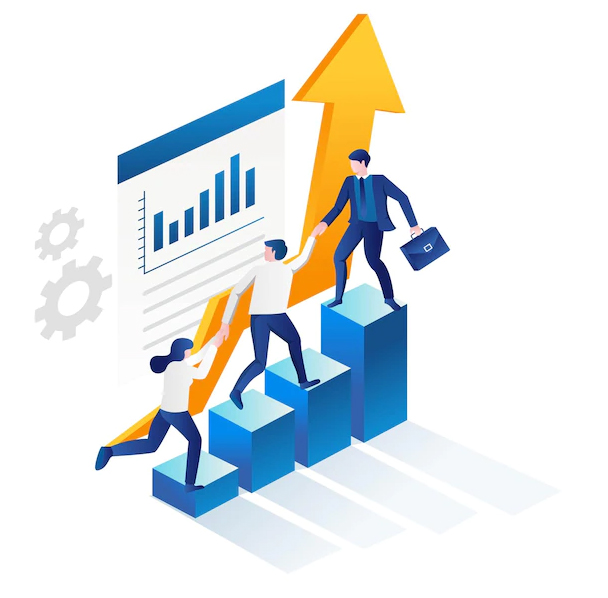 A holistic platform to operate small businesses
or giant corporations
A wholly customizable programme that can switched on or off for the entire business or certain users at your command. Handle everything from project managament, human resource planning, time tracking, and office administration.
No more using paper time sheets.
The automatic time tracker begins running as soon as you turn on the computer and ends when you shut it down. There is no need for manual entry or human error.
Supervise the Work
With URL and document title tracking, it's simple to stay up to date on the general development and work habits of your team at all times.
Boost your resources.
Create invoices, set hourly rates, estimate project costs, and keep tabs on spending. When you have a comprehensive understanding of all ongoing processes, project management becomes simple.
Run your business efficiently
DeskTime is more than simply a timer. On a single platform, you can manage a hybrid office, allocate shifts, track absences, keep track of remote workers, and more.
Single web-based interface for all hardware and software inventory.