About Software Development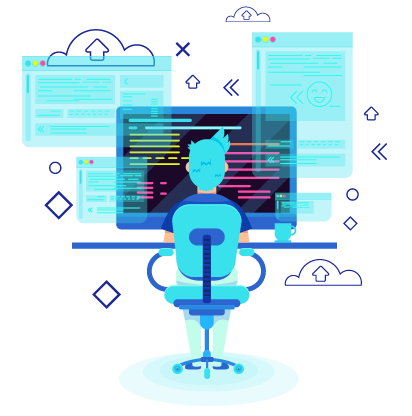 Agile software is essential for any business to function seamlessly and meet its stated objectives. For us, at CHL SofTech, software development is more of an art than a craft. Our strategy is simple and clear. When we are challenged by a project we dissect it by asking questions like – Is it buildable and deployable? We believe that continuous deployment is as important, if not more, than continuous integration. The software should then be revisable and maintainable – two fundamental aspects in software development. It should be re-factorable, meaning one should be able to rearrange the code or system easily.
And then we talk about bragging rights! Yes, once we have factored the bare necessities into the methodology of software development, we turn the project into art. This is where we let our creative juices flow and create unparalleled products which stand apart in flexibility, agility and sheer creative genius. Our process is centred on the customer and his business, which makes us one of the most asked for software development company. With a sharp eye on existing IT infrastructure with the client, we perform what we call, gap analysis. This helps us to seamlessly integrate new software applications that we develop into the existing set up and business processes.
We use technology at its cutting edge and are always on the lookout of newer and better solutions to assist our customers to create meaningful IT solutions and prove to be the best software development company in Delhi, Bangalore, Chennai, Hyderabad, US, and Europe.