App Localization Services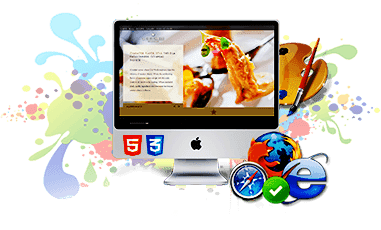 App Localization is the process of translating your app into multiple languages. But before you can localize your app, you internationalize it. Internationalization is the process of making your app able to adapt to different languages, regions, and cultures.
Localization services are a necessity to your market expansion endeavors, especially if the language and culture is different in the region. It ensures ready acceptance of your products while enhancing the international image of your business. Localization also involves eliminating any offensive colors, graphics, symbols, geographic significance, political leanings, etc. to ensures cultural acceptability by the target audience.
Consumers today consider their smart phones their personal computers. Therefore, a mobile app or a mobile website is an important vehicle for online publicity. However, developing an app or a website for the smart phone is not as simple as it sounds. Further, marketing an app successfully is even more difficult. Promoting an app on Google Play Store, getting an industry influencer to talk about your app in favorably, getting good reviews and ratings call for professional app development services.
Further, if a product is meant for a particular market, then its app has to be localized before the app is sold in another market. CHL Softech, a part of the Crystal Hues Limited, provides competent app localization services in Delhi. We translate computer software, games and online applications into any language. Our team is capable of translating help documentation and marketing texts and re-dubbing audio and redrawing graphic materials in any language required. Our apps are compatible with all operating systems such as iOS, Android, etc. We also write and translate descriptions for the App store and Google Play Store in any language.
Our embedded processes ensure on-time delivery, optimal utilization of resources, minimal delays and happy customers. Our long list of growing customers speaks volumes about our reputation and services. Give your business the boost it needs with our app localization services!
Benefits of App Localization:
Increase reach of your target audience
Globalization of your business
Fast entry to the new markets
Better user experience
Why CHL Softech is best for localization
CHL Softech is an initiative of Crystal Hues Ltd, a complete communication life-cycle company which services more than 5,000 clients across the world in the last two and a half decades. We are ISO 9001:2015 & ISO/IEC 27001:2013 compliant and certified by world's leading quality auditors DNV, UKAS.
CHL Softech web solutions derive the best of technology coupled with cultural knowledge and creativity.
We have an in-house capability and resources for website and app localization.
Highly qualified native language translators
Expert and highly experienced web and UI designer
Highly skilled and experienced developer for .NET. PHP, WordPress, Android, iOS etc.
Professional localization team for project management.
Highly experience HTML designer, PHP developer, .Net developer, Android app developer
Fully integrated units deliver end-to-end website solutions and meet your objectives of communicating with your customers through the internet. Our Web Designers, Copywriters, Content Developers and Programmers ensure the integration of back-office operations with the aesthetics of your website. CHL Softech Website Designers adapt your website and applications to any language and ensure regular updating and maintenance services.