Website Designing and Development Company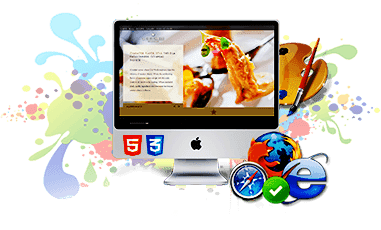 A website is essentially online office of your business. However, there are literally millions of websites in the digital space which are desperately vying for the attention of customers. When a visitor lands on the website, the visual appeal of the website, along with features like ease of navigation and intuitive user interface and interactivity are key factors to ensure the visitor engages with your business online.
An aesthetically developed website goes a long way in creating that special "first impression." The other features will help to keep the visitor interact with the website.
Today, visitors have access to the Internet through a variety of devices like tablets and mobiles, along with the desktop. And hence, it is imperative for the website to engage visitors equally well on any device. A responsive website design also features well on search engine searches.
Our team of website developers consists of talented designers, graphics engineers, visualizers and UI experts who pour their veritable expertise to give you a truly "out-of-the-box" website design customized for your business.
From static designs to responsive ones, from one-page scrollers to multi-page sites, we have the expertise to develop any kind of website depending upon your requirements and objectives.
If a website is your online office, shouldn't it be pleasing, charming and attractive?